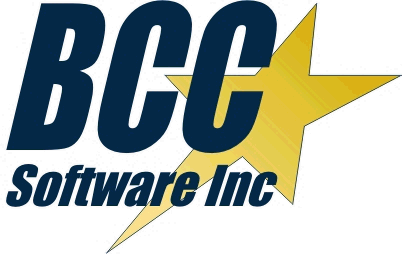 Mail Medic has partnered with BCC Software to offer a complete Direct Mailing Software Solution.

BCC Software offers an advanced, intuitive family of technology solutions created with mailers in mind.

Right-sized, right-priced mailing software — as easy to learn as it is to use — that puts advanced presorting and list-management capabilities at your fingertips.

One-click integrated access to value-added BCC Data Services — USPS® NCOALink®, DPV®, Suppression, and more — which enhance the value of your list data, and help mailpieces reach their targets. (Determine your Data Services ROI to see real-world address-correction savings.)

Hardware solutions ranging from the Mail Verifier Plus (see video) and other barcode quality products to high-performance label and tag printers.Expect all this and more from the leader in PC-based mail system resources. BCC's innovative, high-performance mailing products are the choice of industry professionals seeking power, flexibility and fast ROI.

To learn more about BCC Software please visit their site: BCC Software.

Oh....thought we forgot about training! No chance. Our consultants have over 10 years of experience using the BCC Software products. This experience has made Mail Medic one of the best companies to provide training of the BCC Software products from the basic beginner to more complex programming tasks to meet ALL your mail needs.



E-mail your specifications or use our Request Quote page and we will be happy to supply you with a quote on your next mailing, printing or fulfillment project.
Mail Medic
Phone: 239-244-1332